Puer-Caef Grand Open!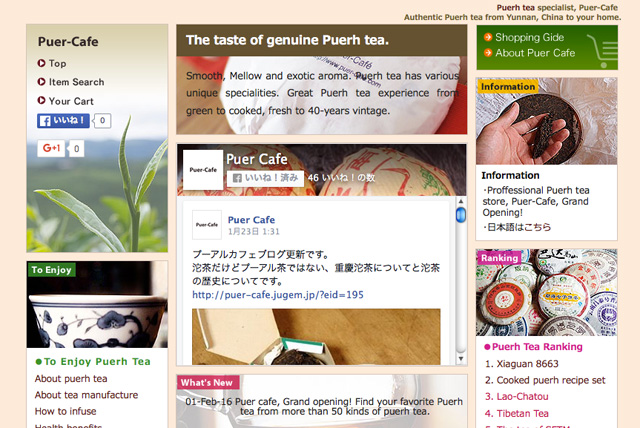 Puer-Cafe, Grand Open!
Puerh tea specialist Puer-Cafe.
We base in Anhhui, China and deliver Real puerh tea to you. We always have more than 50 kind of Puerh tea with different flavors. Puer-Cafe opened in 2009 for Japanese customers.
We select our puerh tea to make our customer to enjoy the profound world of puerh tea, from young green puerh to aged green puerh, of-course various cooked puerh tea.
Your "Like" are appreciate. Save 5% for this month!!
常時50種類以上の茶葉を取りそろえているプーアル茶のプーアルカフェ本物のプーアール茶をお届けします。脂肪燃焼効果でおいしく優しくダイエット